Cancel auto-renewal through PayPal or credit card
Before proceeding please be aware that if you are canceling due to a technical issue, or if you need assistance from us regarding anything Hotspot Shield related please contact us from your account page after using this link. Sign in and proceed to support.
For subscriptions made through the app store please check out this Apple support article here to cancel.
For subscriptions made through the Google Play store please go here to cancel your Hotspot Shield subscription.
You can also cancel the auto-renewal of your Premium subscription through your account page. Please be aware that the canceling auto-renewal will not automatically provide a refund. You will need to contact us via email or chat for any refund inquires.
Please note that once you have canceled your Premium auto-renewal, your account will stay active until the current subscription expires. After that, you won't get charged and your account will revert to Basic status.
2. Select Account info on the left side of the screen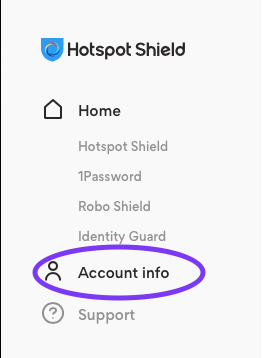 3. Click Cancel in the membership section.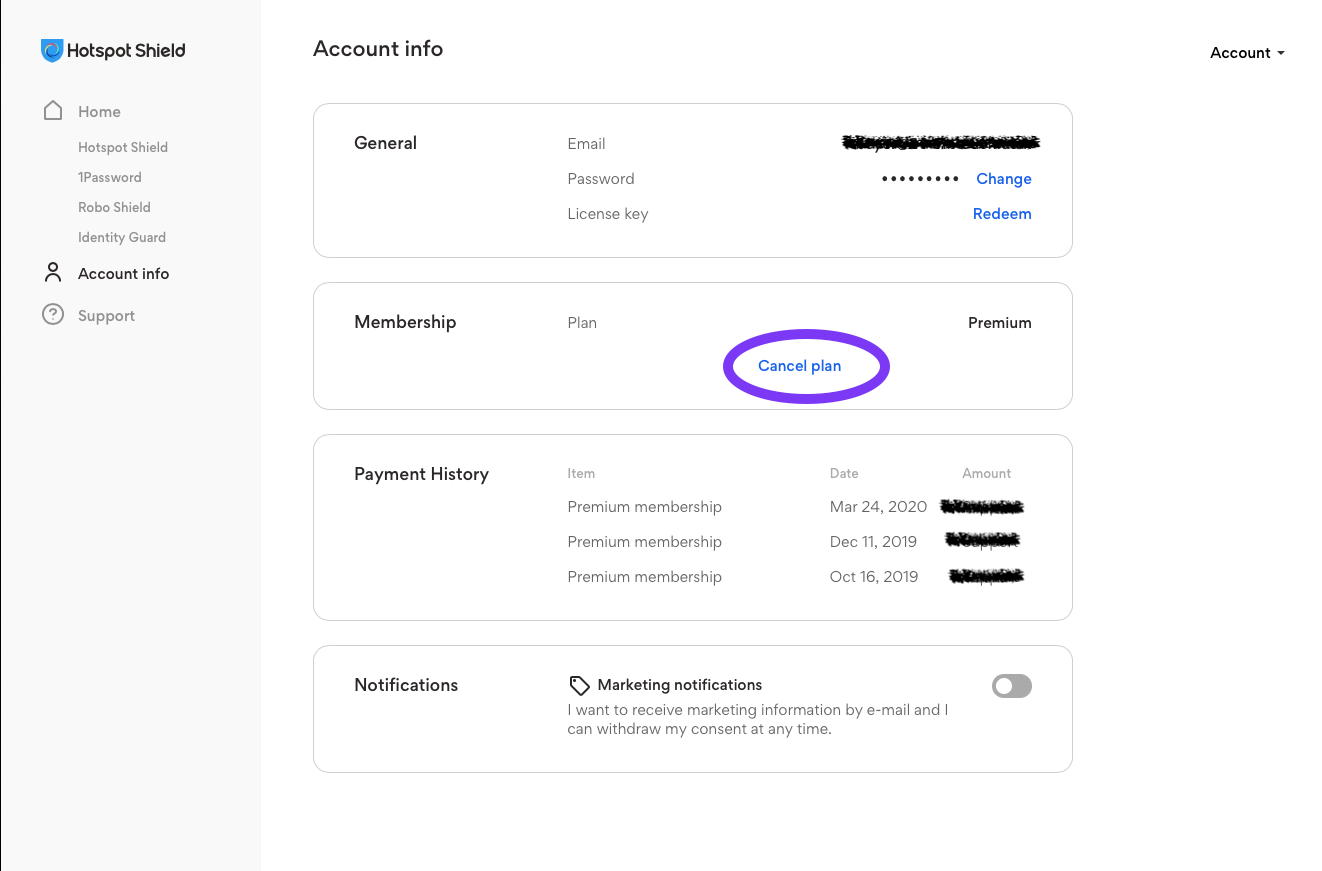 4. Please tell us why you chose to cancel. Note: If you choose Other reason, please describe the reason why you are canceling your subscription in the displayed box.