Hotspot Shield's end to end encryption is designed to start and stop only from within the application for security reasons.
Attempting to start or stop the connection from within the iPhones VPN settings will appear like you can not control the connection. To ensure your security and privacy our VPN waits for a signal from our application only, to complete either process.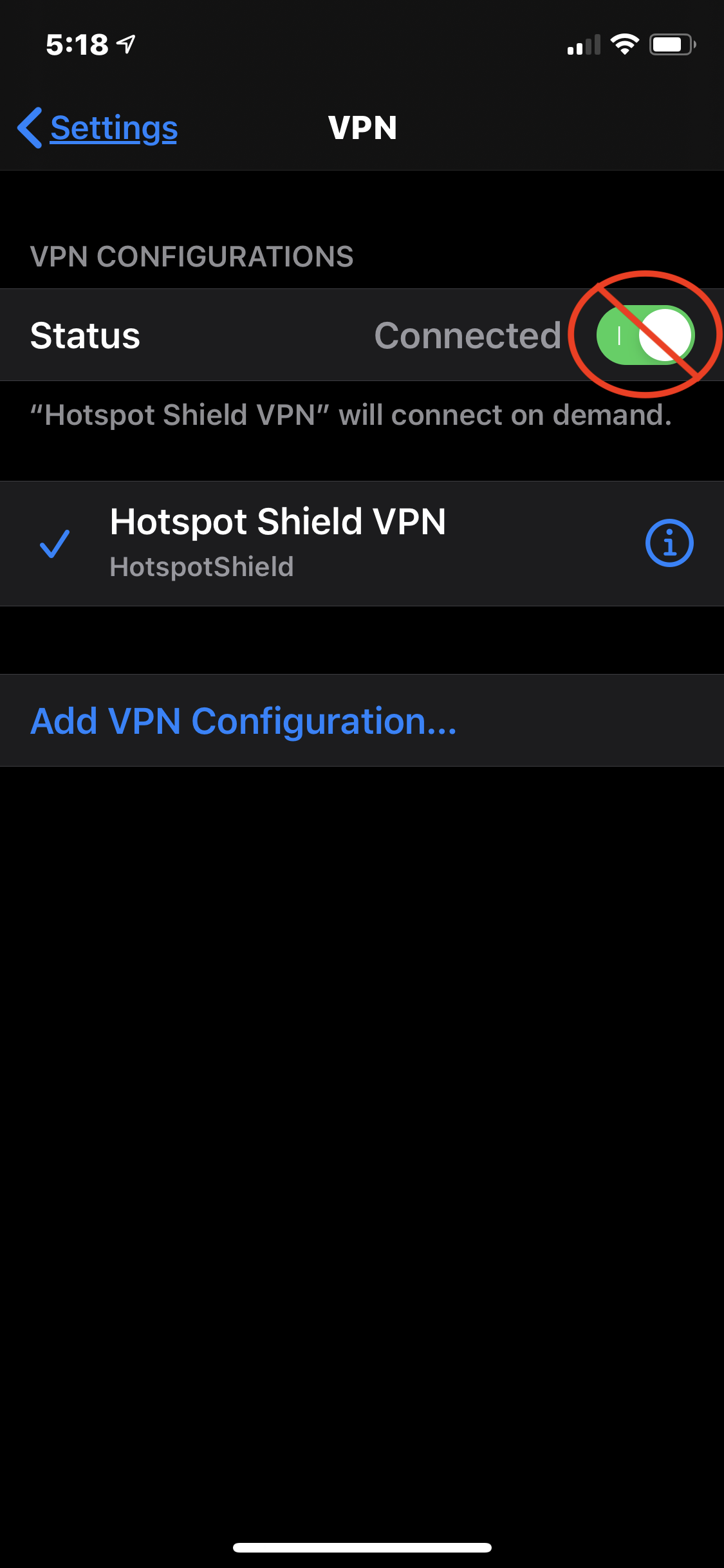 To establish a secure connection, please open the Hotspot Shield VPN app and tap the power button to toggle its connection.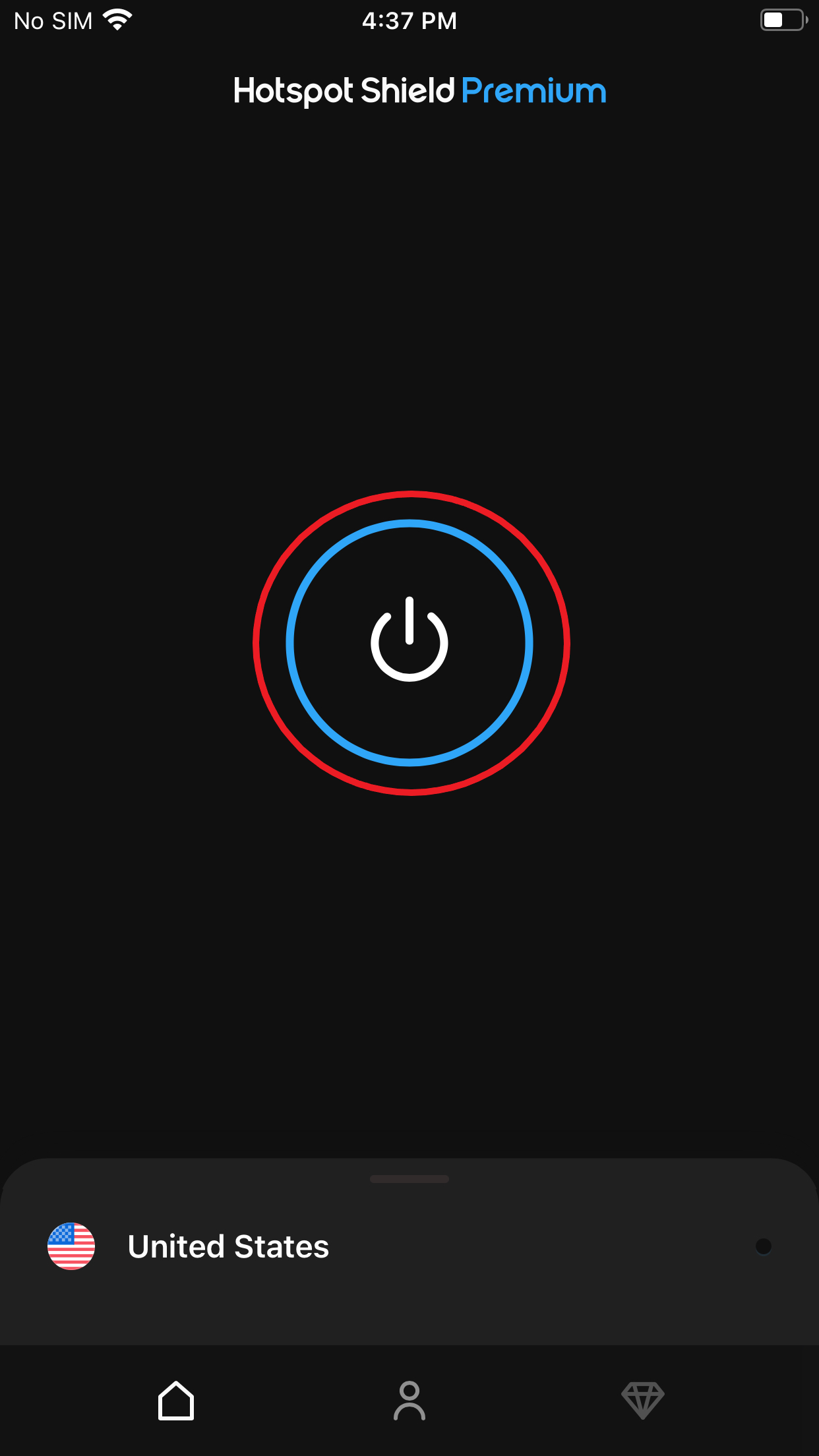 To disconnect from the secure connection tap the stop button.