To enable the Premium features, you need to sign in with your Premium account from the Hotspot Shield app. If you are not signed in, you'll see "Hotspot Shield Basic" at the top of the app.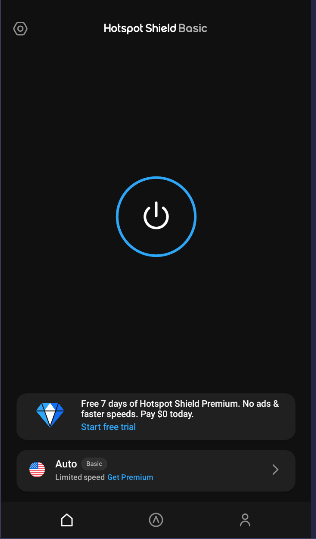 Your device is automatically added and linked to your Premium account after signing in through the Hotspot Shield application.
To sign in to your Premium account:
Once you download Hotspot Shield for the first time and open the app you'll be greeted with a Privacy policy page. Please tap on "Got it" to move past it.
Once you have done that you will get to the payment wall like the image below. Go ahead and tap on "Sign in" on the left bottom corner.


Once you click on "Sign in" a new page will appear asking for your credentials.


Fill out the form with your credentials to sign in, and tap the "Sign In" button. Once signed in you should see "Hotspot Shield Premium" at the top of the app. Congratulations, you are now signed in!

Having trouble signing in? You may need a password reset. Click here for more information.