To learn how to install Hotspot Shield on Android TV, please read here.
Turning on Hotspot Shield
To activate the Hotspot Shield app, click the "Connect" button.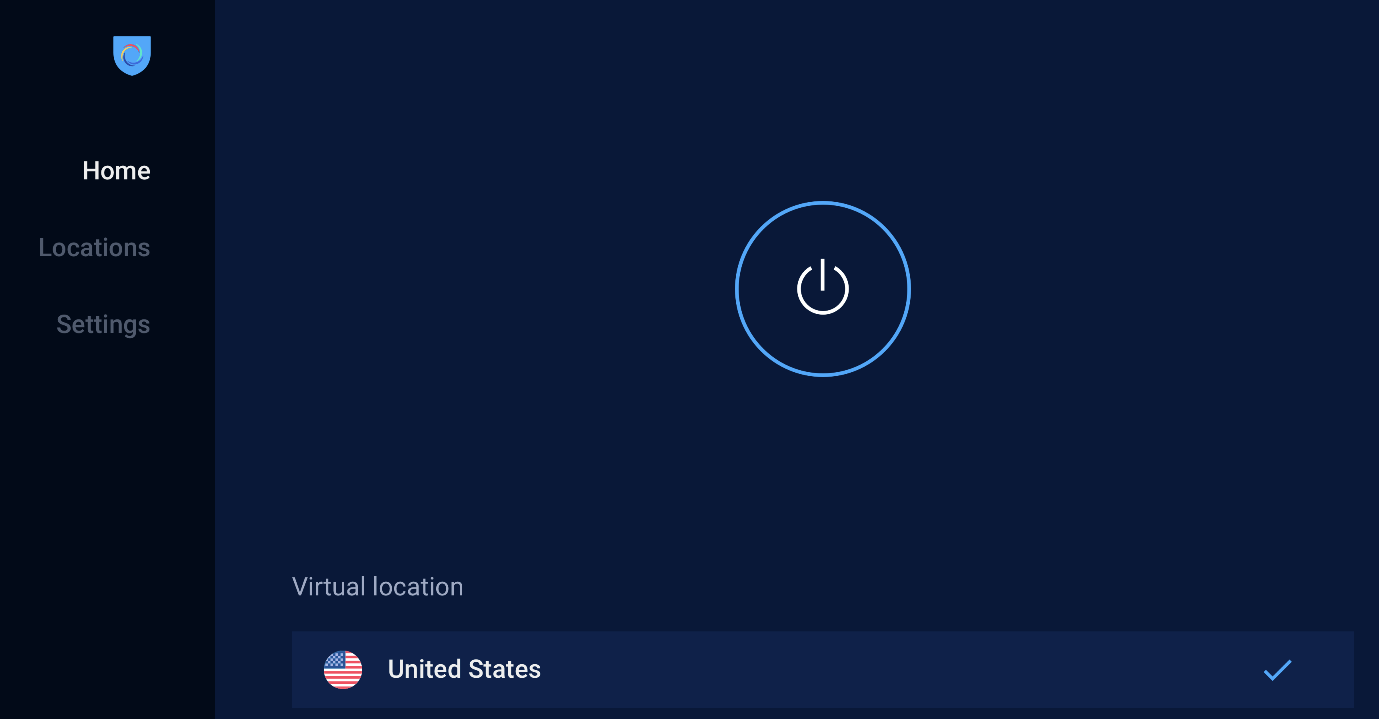 When you see the Stop button, the VPN is running: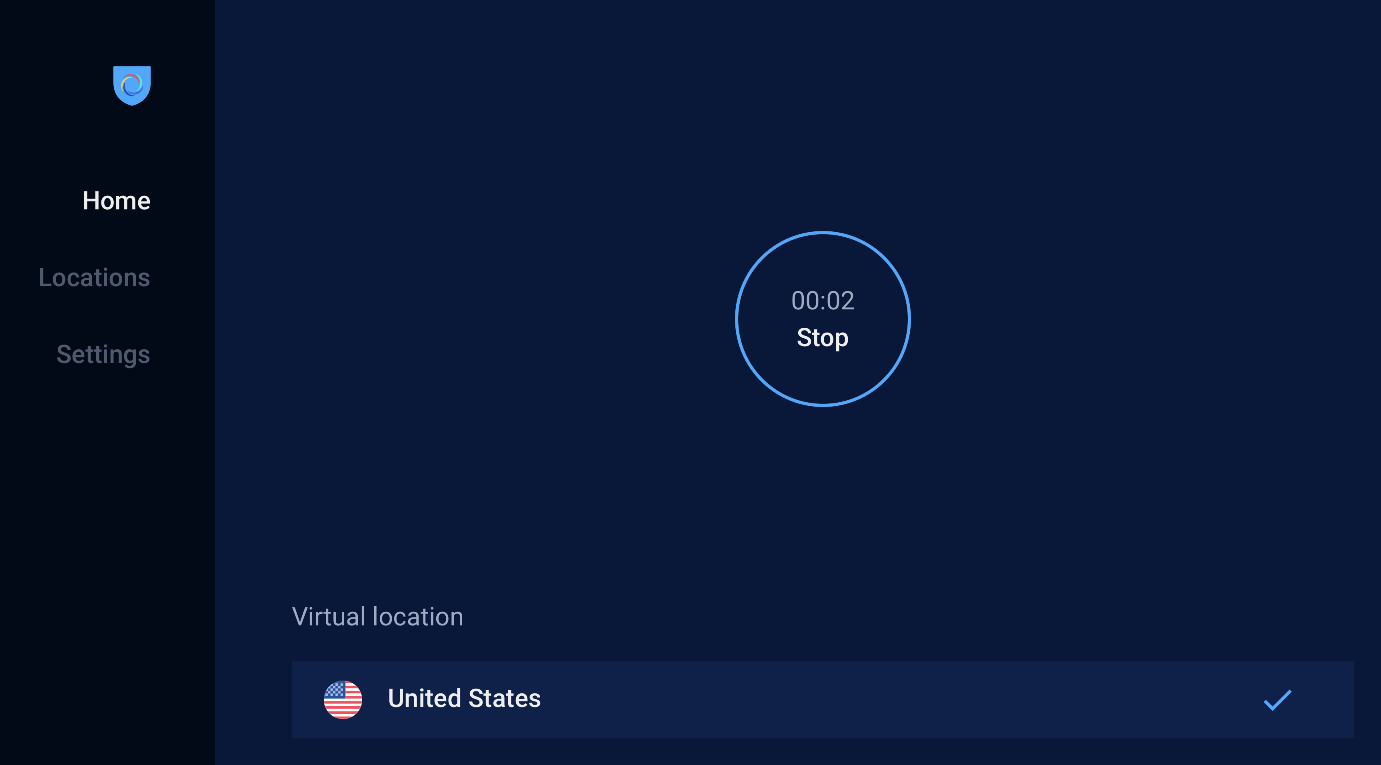 Change to a different virtual location
To change virtual locations, click "Locations". Then, select any country and/or city from the list.