If you are having problems accessing https://www.hotspotshield.com/ and https://www.gohotspotshield.com/ the cause might be your router utilizing Norton ConnectSafe.
Especially if you see one of these two screens.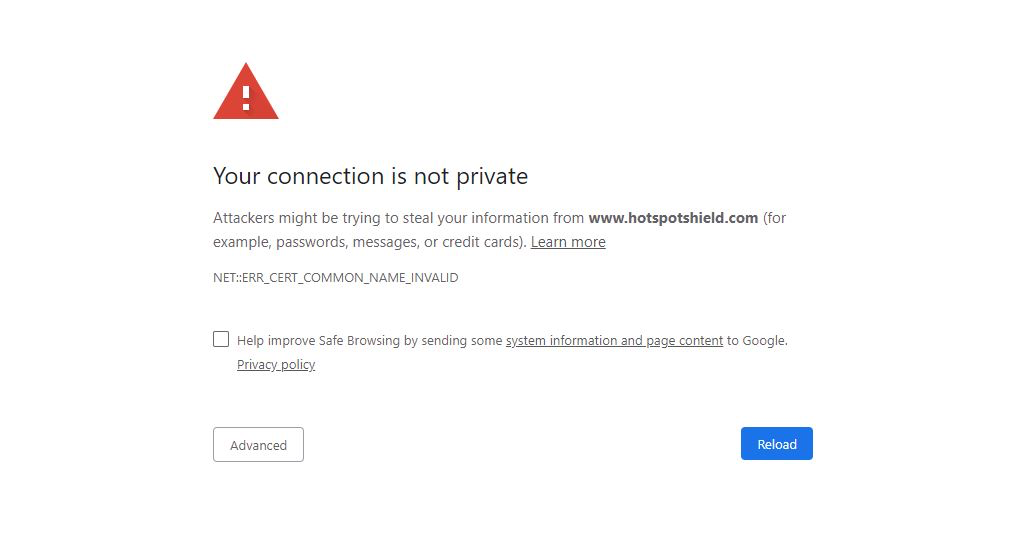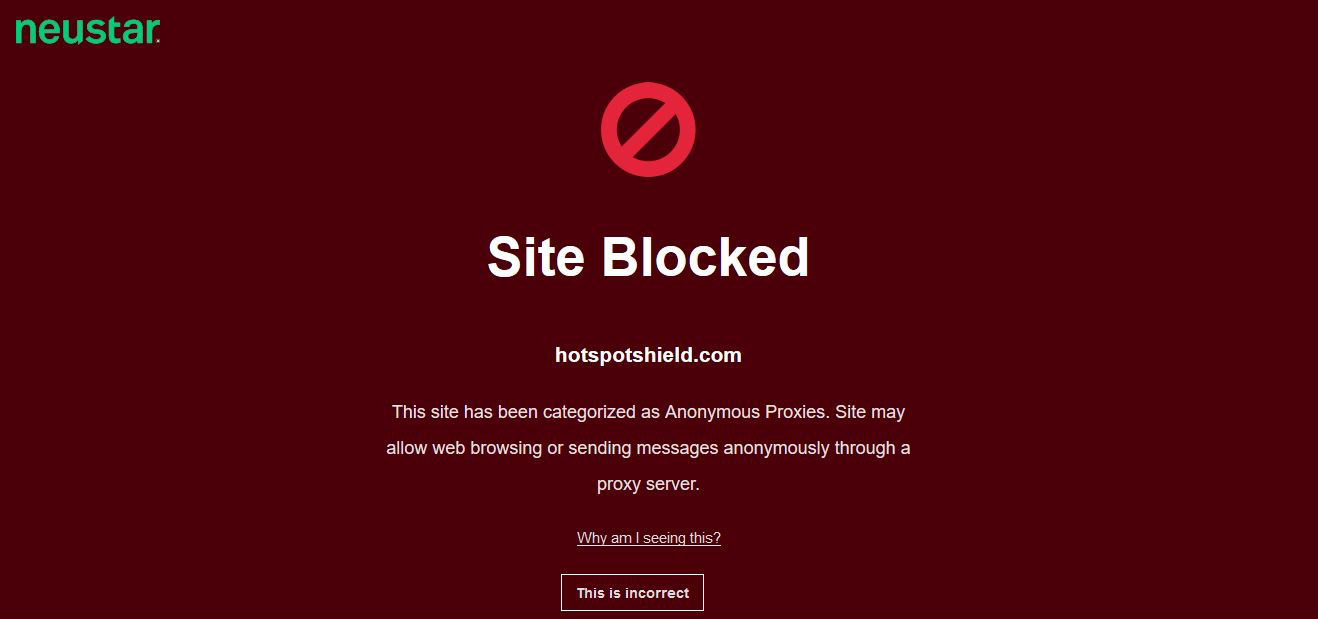 In case of complaints from users that these two sites are not available from your network, it's suggested that Norton ConnectSafe is filtering is turned off.
Start a web browser.

In the

Address bar

, type the IP address of your router, and then press

.
Generally, 192.168.1.1 and 192.168.0.1 are the most widely used default IP addresses by various manufacturers. If your router manufacturer uses a different IP address, refer to the help documentation for the router.

Type the administrator user name and password and then click OK.
Router configuration settings page opens in your web browser.

On your dashboard homepage, click the Norton ConnectSafe button

Select No Filtering.
Finally, click Save.