Note: If you ever encounter a DDoS (Distributed Denial of Service) attack while you're playing a game, Hotspot Shield VPN will allow you to quickly change your location to bypass the attack.
Playing online video games with Hotspot Shield VPN is easy. All you have to do is turn the VPN on, and choose the virtual location you want to connect from.
To ensure you have the most virtual locations to choose from (3,200+ servers in 70+ countries, and 20+ U.S. cities), subscribe to Hotspot Shield Premium now.
1. Choose the appropriate "server location"
Since some online video games will block access based on where you live, you have to be sure to connect to the location where the game is hosted (i.e. if the online video game is hosted in Japan, choose "Japan" as your virtual location):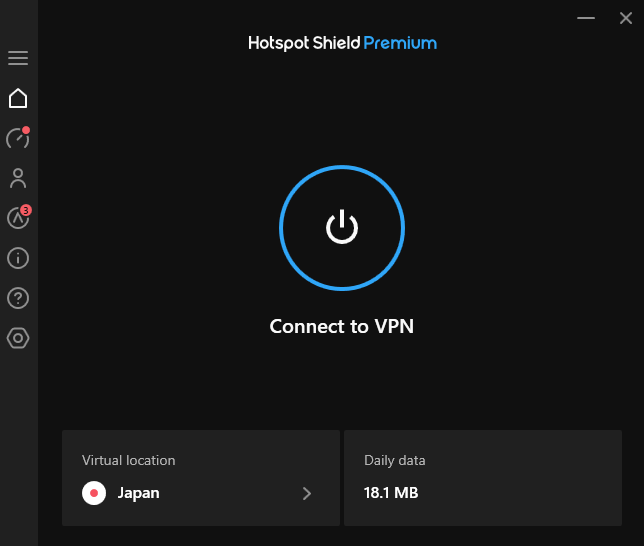 2. If you are playing a game based in the US, we have a dedicated mode for gaming.