Note:  This article is assuming that the premium version of the product is being used.
If the sporting event is being blocked in your location, Hotspot Shield can fix the problem.
First, click the button to start a connection to one of our servers.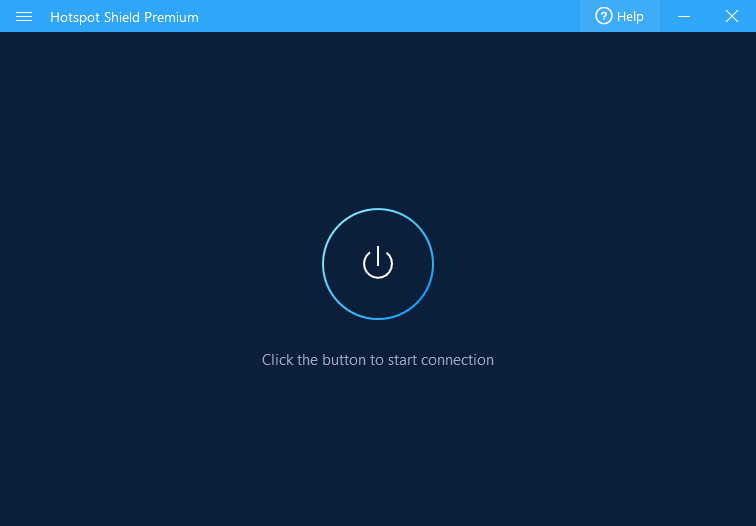 Now select the United States as a location and then mouse over the US to highlight it and then cities of the US will appear.  Select a city that you are not in and you then should be able to watch the game without problems.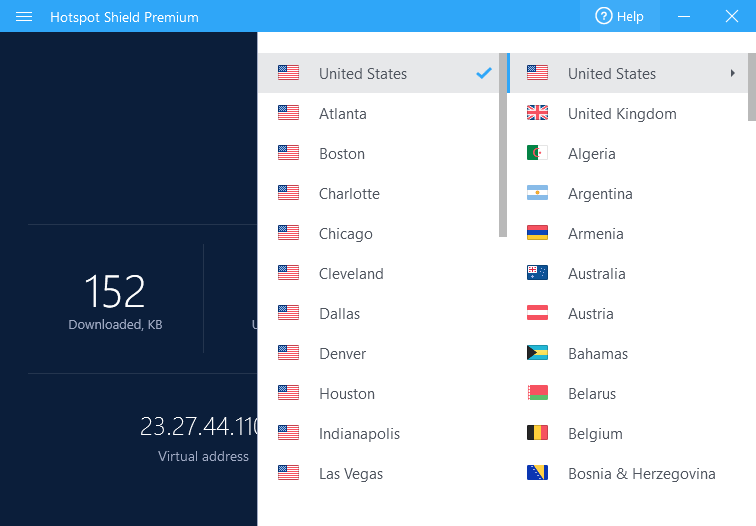 If you have any problems, please fill out this form.