Issue: I'm trying to watch Hulu on my iPhone or iPad, but the website or application knows that I'm using a VPN.
Access to Hulu is reserved for our Premium accounts only. Please follow this link to experience our Premium membership.
How to watch Hulu on iOS using Hotspot Shield
First, please make sure of the following:

Make sure you have the latest version of the app (some older versions will have trouble connecting to our new servers.)

You connected to the United States as a virtual location.

Your internet connection is fast enough to stream video. (3 Mbps connection for one standard-quality stream and 5 Mbps for a high-definition stream.
Next, try the following:
Turn off Location Services on your mobile device.
If you're watching on your browser, clear your browser's cookies and cache: Chrome | Firefox | Safari
If you're watching on the Hulu app on your iPhone or iPad follow the steps found here.
Please try to access Hulu again.
Reconnect to Hotspot Shield and log into your Premium Account.

Ensure you are logged in by tapping the Account tab. You should see Premium, like below.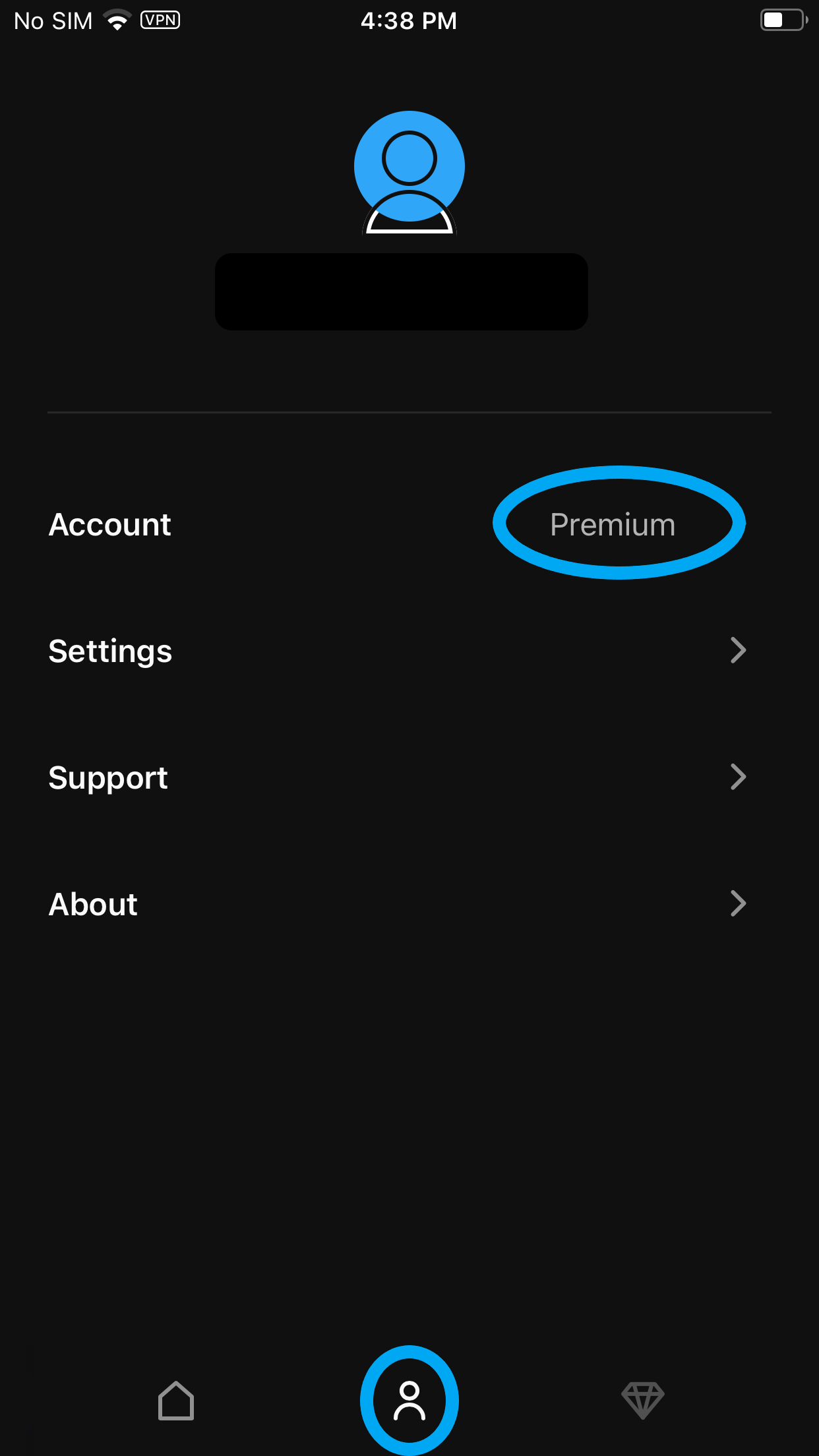 Change to a United States virtual location and try accessing your content again.
Please do not go back to Hulu without Hotspot Shield turned on. This will ensure that your real IP address will not be saved.
If you are a Premium User and still experiencing trouble accessing Hulu please reach out to our team here and supply the following information:


Device information
Hotspot Shield Version
Did you use the Application or the web version of Hulu?
Please be aware that any issue accessing streaming and social media websites using Hotspot Shield is temporary as we're constantly improving/tuning our services.
---
For more information, please see:

Are there troubleshooting checklists for websites and apps?
Why can't I access an app on my phone?
Why can't I watch Netflix?