If you have problems viewing the links in this article from a blocked country, please connect Hotspot Shield to a US virtual location.
First, let's make sure:

You are connected to the Internet via Wi-Fi or mobile data network
You are signed in to your

Premium

account (If you are a free user, you can only link one device to your account)
1. If your device is connected to the internet and you still can't sign in to link the device, you may have reached the 5 devices limit.
To remove or unlink a device from your account you can sign out from that device or follow the steps below:

Go to the Hotspot Shield located under Apps
Next select Unlink, located in the top right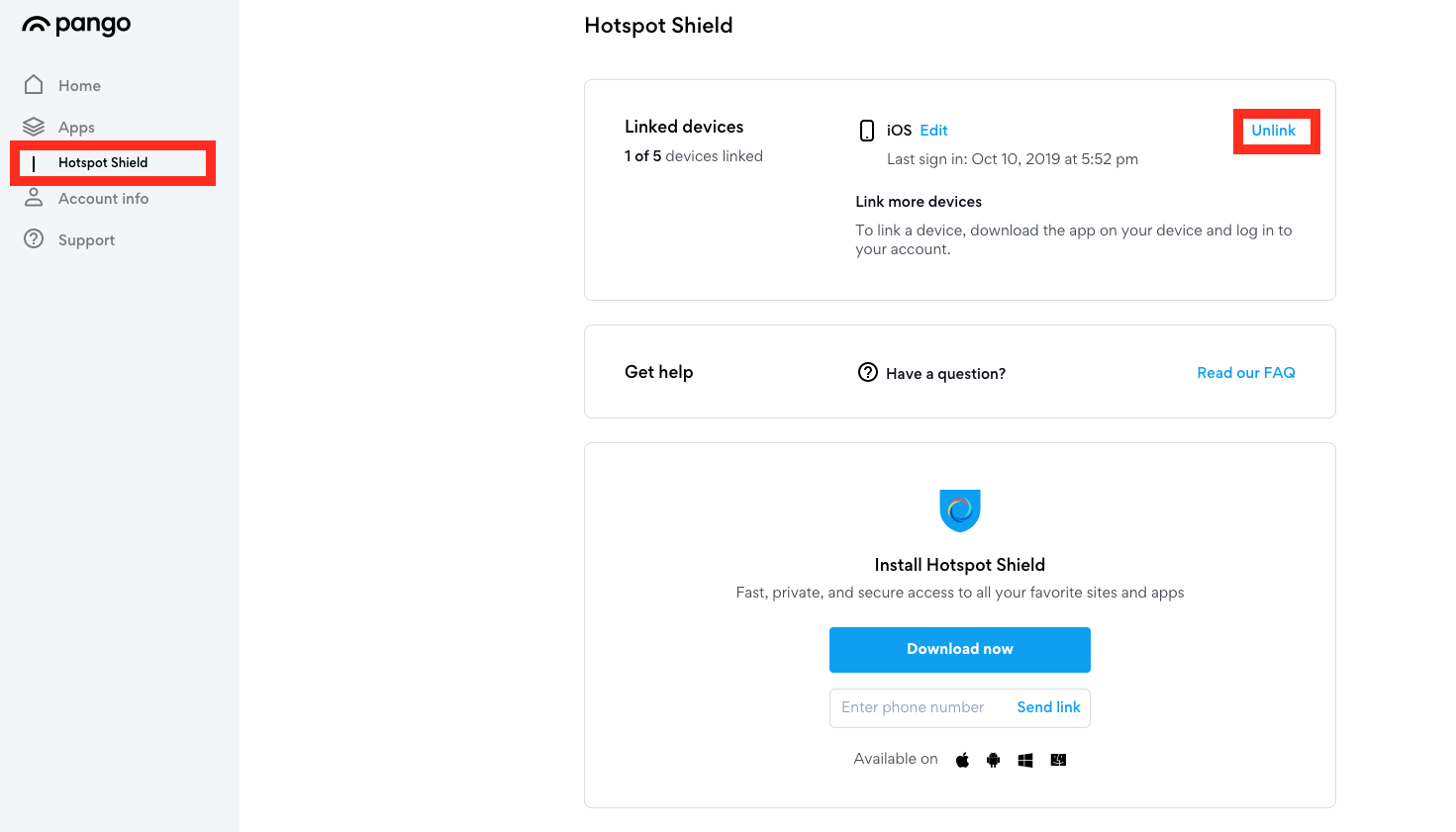 2. You may need to create an account if you haven't yet created one or if your username in the account page says trial or appears as numbers and letters. The following steps will ensure that your payment gets re-associated with your Premium account.

From the device you originally purchased the subscription on:
On the bottom of the Hotspot Shield app, there are three tabs to select from. Please tap the center Account Tab.

Tap on Account > Create account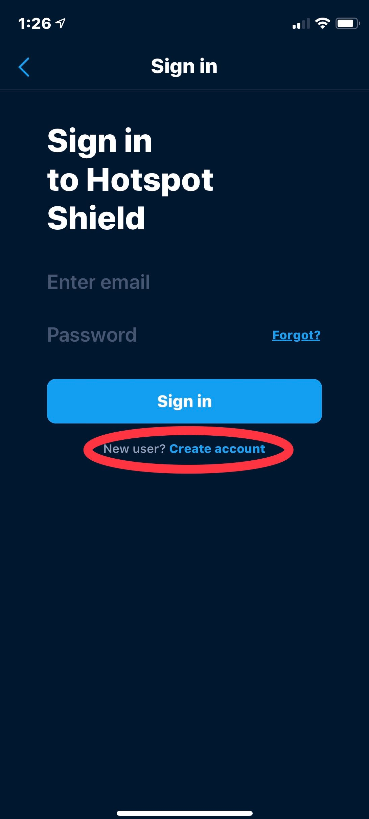 Tap on Settings > Restore Purchase, then enter the same Apple ID and password used to purchase the subscription.
Sign in to your account from the device you'd like to link to the account.
3. If you have an account and you are signed in to the new device as free user, please:
Tap on Restore Purchase, using the original device that you purchased your subscription on.
Sign out, then back in, from the account.

Sign in to your account from the device you'd like to link to the account.