General Settings
To change Auto‑on settings for a particular network type:
Tap to open the menu.
Tap Settings.
For each setting, you can tap the switch ON to enable it or tap the switch OFF to disable it.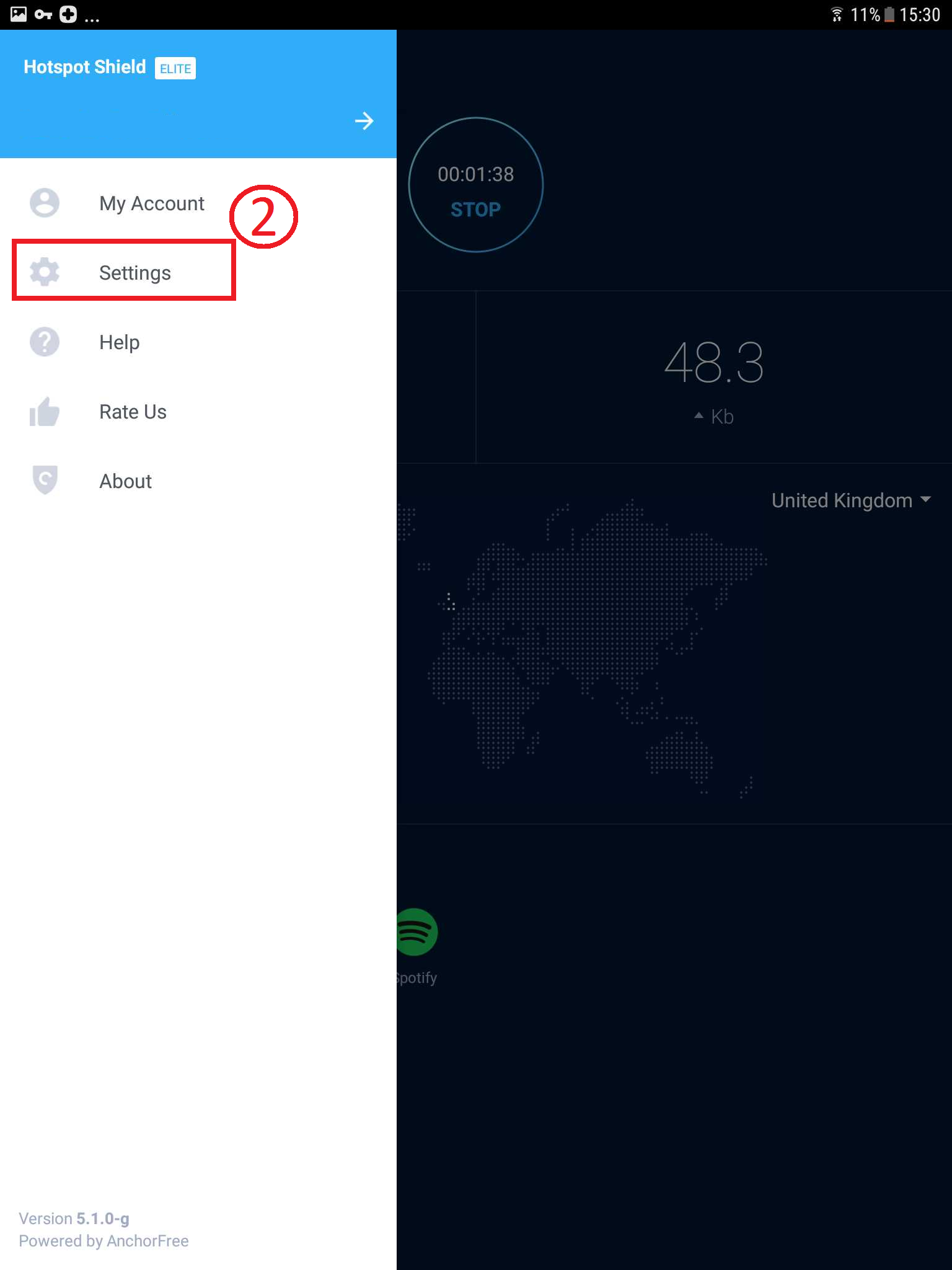 Start on boot
Turn on "Start on boot" feature to launch Hotspot Shield automatically after Android boots up. Hotspot Shield will not automatically connect because Android security protocols require you to trust the application before it connects.
Turn off VPN while sleep
Turn on this feature to have Hotspot Shield turn off VPN when your Android is in Sleep mode. Turn off VPN during Sleep mode to save battery life. Keep VPN on during Sleep mode to protect your data if any is sent during Sleep mode.
Auto-on notification
Turn on "Auto-on notification" feature to be notified when Hotspot Shield automatically connects, based on your App list or Network Auto-on settings.