Connecting Hotspot Shield
Connecting the app will enable protection and other Hotspot Shield services.
To connect Hotspot Shield, tap CONNECT.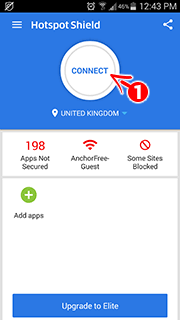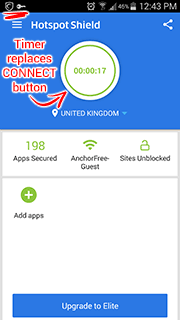 How do I know that Hotspot Shield is connected? Once Hotspot Shield is connected, the CONNECT button is replaced with a Timer and highlighted in green. Also, in your Android Notification bar, the Shield icon will no longer be slashed and the VPN Key icon will be displayed.