You can view your Hotspot Shield account information from your account page. It's where you can manage your credentials, devices, and profile.
To view your account:
Enter your username and password. Hint: Your username is normally your email
Then click Sign in
---
You can view your transaction history in the "Account" section.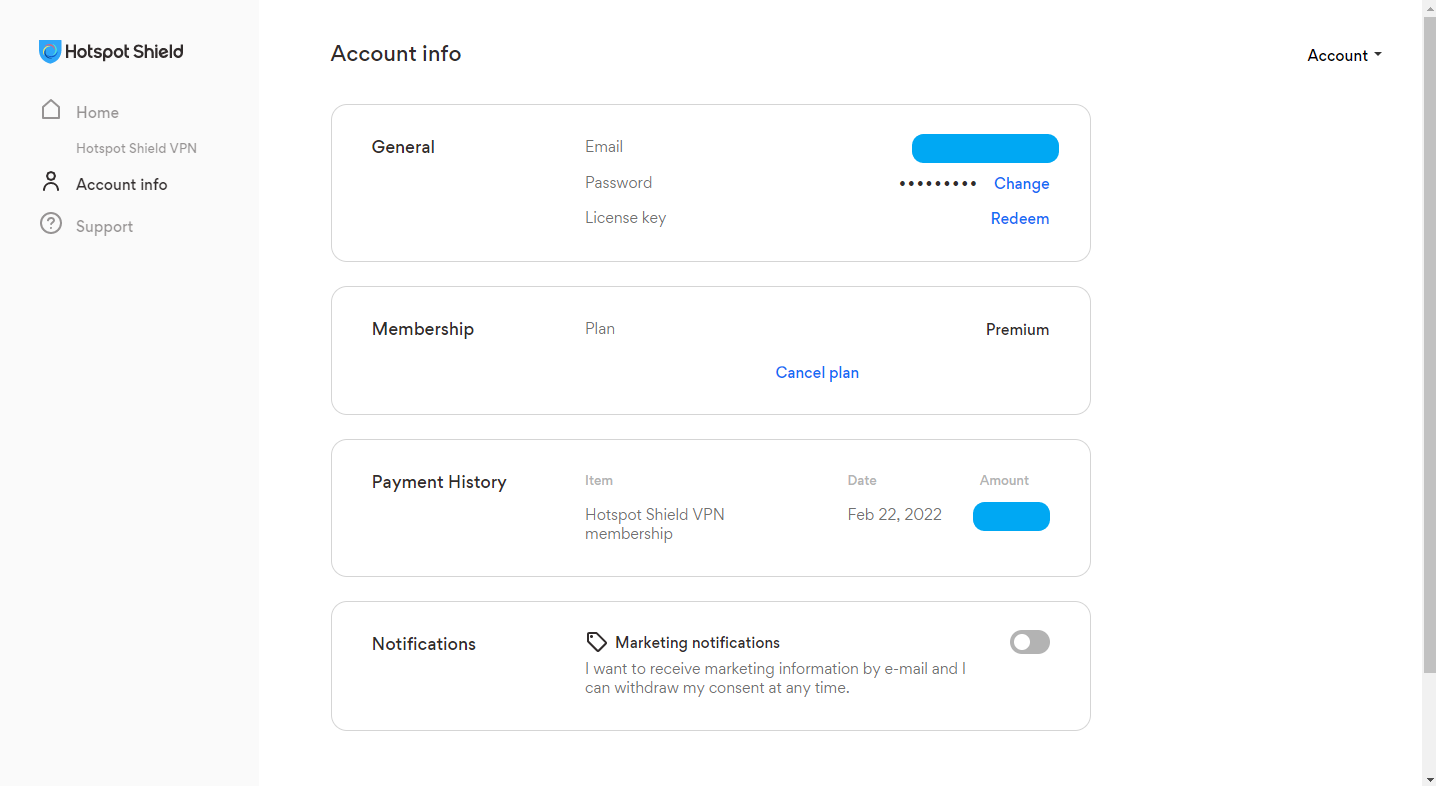 You can change your password in the General section by clicking on "Change", then by entering your "Current Password", then your "New Password" and you'll need to confirm your New Password.

You can see what devices by selecting Hotspot Shield and you can remove them by clicking on Unlink. If the change is successful the link will change to Unlinked.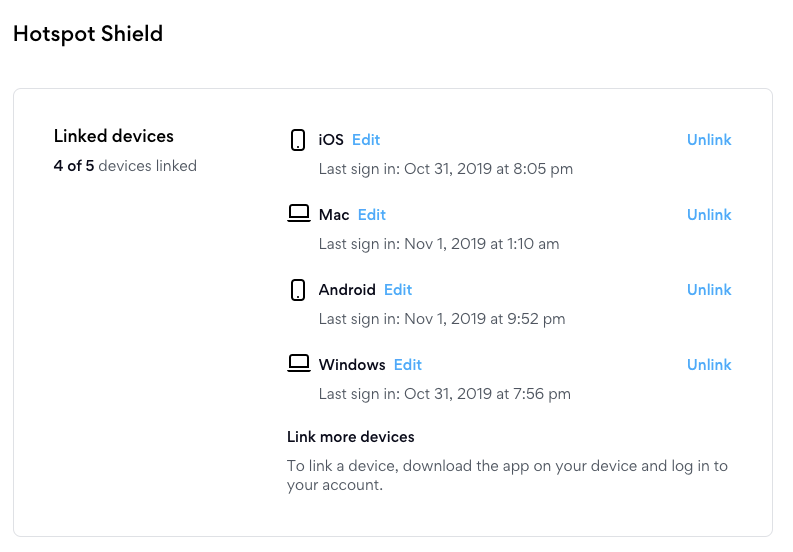 In the Hotspot Spot section, scroll to the bottom of the screen and you can download Hotspot Shield for your device. Note: you need to access the download link from the device itself in order to install Hotspot Shield on that device.