Here is a sample of how the VPN can affect the internet speed using iOS devices. Keep in mind there are a number of factors that will affect your speed for better or worse; this is only an example and the speed will be different from user to user.
With Hotspot Shield Off: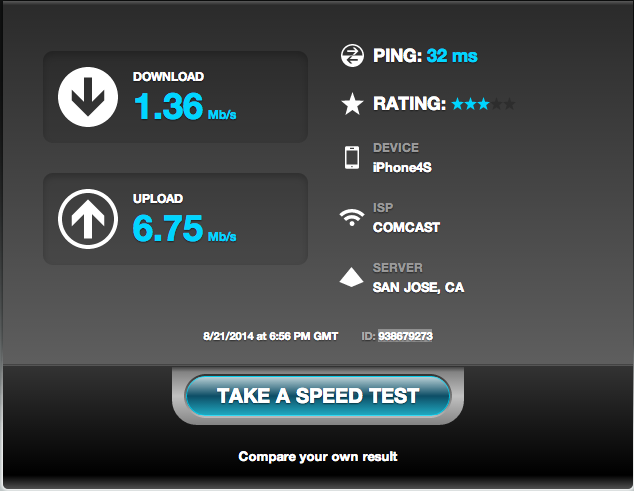 With Hotspot Shield On: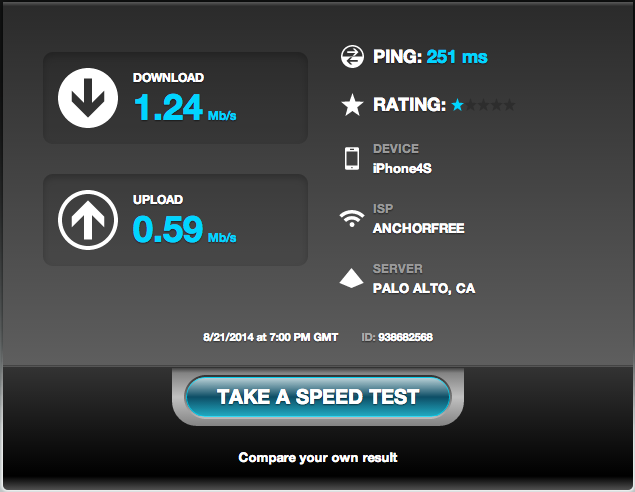 In case you have a free account, you can try an Elite account for free here.