Enabling Elite features
To enable Elite features, you need to sign in to your Elite account from the Hotspot Shield app. If you're not signed in, you will see "UPGRADE TO ELITE" at the bottom of the screen. 
Your device is automatically added and linked to your Elite account when you sign in through the Hotspot Shield app.
Signing in to Hotspot Shield
To sign in to your Elite account from the home screen:
1. Tap on the "Menu button" located in the upper right corner of the main window of the application.
2. Tap on "Sign in."
3. Introduce your Elite Username and enter the correct password.
4. Your subscription and account details will update and display correctly on the app.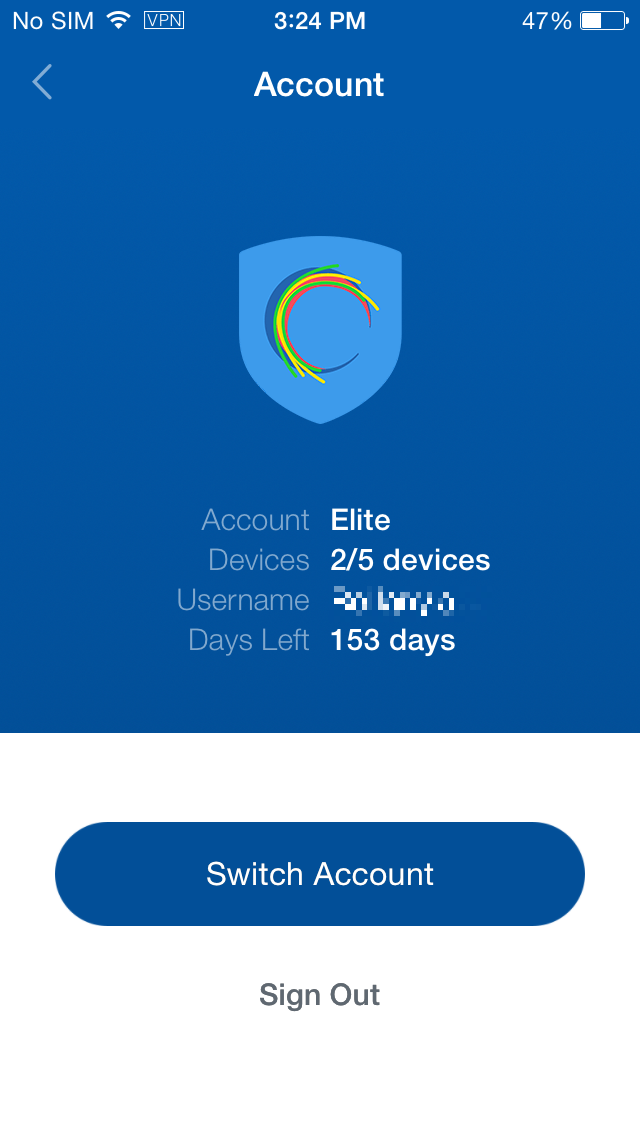 Forgot your username? Your username is normally the email address you created your account with.
Forgot your password? Restore your password.
Your username and password are case-sensitive.