Mac App Start Guide
To access the Settings of Hotspot Shield on your Mac, first, click on the gear cog ⚙️ at the top left of the application and click on Settings.
In this section, you will find two settings: Unsafe Wi-Fi Notifications and Start on Launch: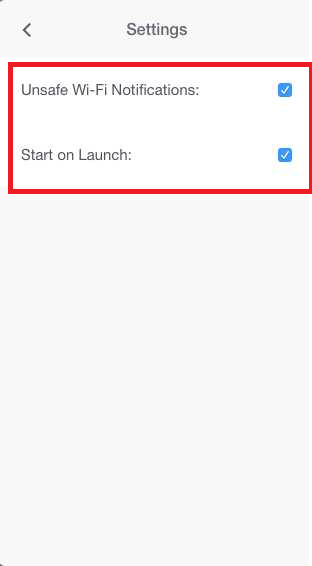 Enabling Unsafe Wi-Fi Notification will allow you to receive notifications when you are connecting to unsecured Wi-Fi. The notification screen will provide an option to turn on Hotspot Shield with a click of a button.
Enabling Start on Launch will start HotSpot Shield once your Mac starts. You will still need to connect to Hotspot Shield to enable protection.